Energy Engineering Services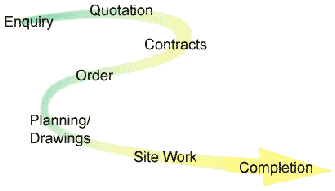 Energy Engineering (Services) Ltd is a small industrial heating and pipework company who have to produce large quantities of documentation for site planning, health and safety, work schedules etc.
On paper, this documentation was becoming unmanageable, consuming shelf space year by year.
NetSpan set up a computer network, built a shared database application to track all the estimates and jobs, and integrated with Word, Excel and Outlook to enable most of their work to be done without paper.